Table of contents
No headers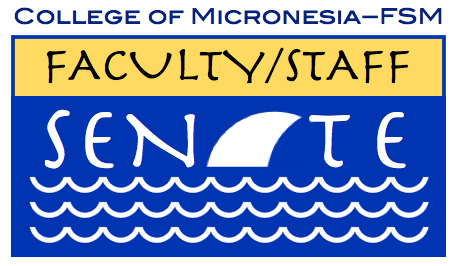 This page is devoted to concerns and issues raised by faculty and staff from the different campuses of the College of Micronesia-FSM.
On Proposed Payday - Controller proposes to consolidate into one day only and to change the payday schedule from Wednesday to Friday (2012)
On Part-Time Faculty Salary – Concern from a part-time instructor from Pohnpei Campus (2012)
On Salary Freeze – Concerns from All Campuses (2012)
On Seat Cost Computation – Prof. Rafael Pulmano shared some of his ideas on this issue (2012)
On Streamlining – Concerns and Issues From Chuuk, Yap and FMI Campuses (2011)
NOTE: The ? mark in the title above indicates that this concern had already been addressed or the issue had been resolved.